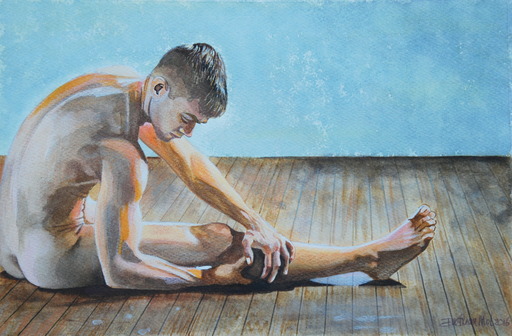 BASTIAAN MOL (1954)
Artist / illustrator based in Rotterdam , Netherlands.
for the paintings : click left under GALERY
Messages you can put in the guestbook
I studied 5 years of applied arts- illustration design at the Academy for Applied Arts ,ROGER AVERMAETE , in Antwerp -Belgium. Next to my job as a top-hairstylist / make-up man ( which I did for over 45 years ) , I always kept painting and drawing. From 2013-2016 I have been painting in a special theme : Portuguese fadistas ( = singers of the Portuguese FADO ). I painted 36 portraits, of which most of them are now at the homes of the singers in Lisbon. I also painted many gardenbirds and members of the family of the CROWS. Besides those themes I also paint other subjects.
Inspiration I can get from reading a book , watching a movie, nature , people , fantasy , erotica . Recently I started to work fulltime on my paintings and drawings.
The media I usually work with are watercolors , gouache , pastels, pen/ink ,pencils and (re-)discovering acrylpainting. Everything is made by hand , not with computers .